North Carolina Becomes First State To Regulate Timeshare Exit Companies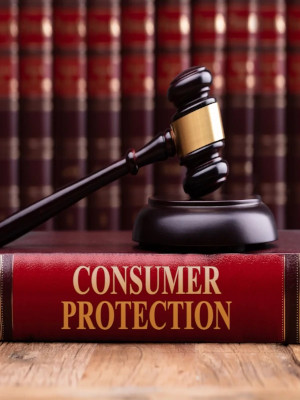 North Carolina Becomes First State To Regulate Timeshare Exit Companies
by Law 360 Guest Blogger
November 10, 2021
Read Time 4 Minutes
Viewed 1609 Times.
First Timeshare Exit Legislation Passed in North Carolina

Law360 -- North Carolina recently became the first state to regulate timeshare exit companies following a year's long process, and Greenspoon Marder LLP helped various parties sort through the complexity of just how to regulate such entities —and also helped draft the law.

Timeshare exit companies have gained popularity over the past decade as owners of interests in such properties have sought to get out of their contracts, which is the main service such companies provide.

Lawyers at Greenspoon Marder told Law360 they helped lawmakers and other parties in North Carolina realize that consumers needed protection from such companies, which by and large encourage their clients to simply default on their payments as a way out of the contract.

"The timeshare exit company will induce the owner to stop paying. Once that occurs, timeshare developers or associations, or both or either, have little alternative other than to declare a default and exercise its rights upon default," Greenspoon Marder partner Richard Epstein told Law360.

"The exit company induces the [client] to default, and the timeshare company does what it needs to do to enforce its mortgage or security interest and ultimately ends up with the property and timeshare interest back," Epstein added.

The law passed the North Carolina legislature in September and Gov. Roy Cooper signed it into law earlier this month.

With the new law, many timeshare companies in North Carolina will now have to change their approach. Per the law, companies are not allowed to advise clients to stop making payments and cannot charge for services that result in repossession or foreclosure.

Timeshare exit companies in North Carolina are now also required to provide written evidence to their clients of how they intend to terminate the contract.

For Greenspoon Marder, the process of getting the new regulations to the finish line started several years ago. The law firm for decades has had a strong foothold in the timeshare space, and Epstein said the firm represents roughly half of all timeshare developers.

North Carolina initially reached out to trade group American Resort Development Association, or ARDA, to get the ball rolling, and Greenspoon Marder subsequently worked with ARDA and others to help draft the new rules.

"The legislative people, the lobbyists, and the lawyers at ARDA typically reach out to the developers and the lawyers for those developers who they know are attuned to this subject. That was the process. Several of our clients had some direct connections with the regulators in North Carolina," Epstein said.

"Our firm has taken a leading role in dealing with some of the business disruptions and threats posed by unregulated timeshare exit companies. We have collaborated with members of the real estate commission in both North Carolina" and also with ARDA, Epstein added.

Timeshares are heavily regulated, so it made sense for North Carolina to tackle timeshare exit companies as it updated its timeshare laws, Greenspoon Marder senior counsel Corrine Gaxiola told Law360.

Gaxiola joined the firm roughly two years ago from timeshare company Diamond Resorts International, whose in-house legal team also played a role in getting the new legislation across the finish line in North Carolina.

The state "saw the need not only to update their archaic timeshare statute, ... but also saw the need to protect the consumer. If we're going to revise the statutes, let's make sure we cover all these bases," Gaxiola said, referring to the thought process of North Carolina lawmakers.

"Consumers have paid these exit companies thousands, tens of thousands, to just default on their loans. You shouldn't pay someone $10,000, $5,000 or even a dime to do something that you could do. It's all
a facade. It's not worth $10,000, $5,000 or even $1,000," Gaxiola added.

The process is not only costly for the consumer but often also results in an adverse credit score, which is another harm to the consumer, Epstein said.

Timeshare exit companies, large and small, exist across the country and remain unregulated outside of North Carolina. One of the larger firms is Tennessee-based Wesley Financial Group, whose website states the company has canceled more than 16,000 timeshares since 2011.

Wesley couldn't immediately be reached for comment on the new regulation in North Carolina.

Lawyers at Greenspoon Marder noted that while the idea of canceling a contract is fundamentally a legal concept, timeshare exit companies generally don't pursue common legal means to help their clients cancel a contract.

While lawyers might file lawsuits or make legal arguments on behalf of their clients, timeshare exit companies generally don't operate in that fashion, Epstein said, and instead often just tell their clients to default on their payments. That's how the process plays out 90% of the time or more, he said.

And although timeshare exit companies are ostensibly debt settlement companies, which are heavily regulated, timeshare exit companies don't fall under that regulation, Epstein said.

"Several of our clients saw, along with ARDA, the threat that these companies are posing," Epstein said. "North Carolina was the first one to step up on this. These concepts are commonplace in
a variety of other consumer-facing businesses."

Lawyers at Greenspoon Marder said they hope the work they've done in North Carolina will pave the way for other states to take on regulation of timeshare exit companies.

While North Carolina regulated timeshare exit companies as part of a broad reform of its timeshare laws, lawyers at Greenspoon Marder said states can actually accomplish the reform more easily than that, by simply adding on new regulation to existing timeshare laws.

"Hopefully counsel will be advising [timeshare exit companies in North Carolina] ... that now you can be sued for this. We're hopeful it will have an immediate deterrent effect for any bad actors," Gaxiola said. "We are hopeful that North Carolina will be the North Star for other states. One down, 49 to go.
Sign up for our weekly newsletter to learn about our thoughts, ideas, stories, and news.