1.3 Million Timeshare Owner Leads
Perfect for Predictive Dialers, SMS Messaging, Phone Blast, or Email Champaign. Verifed 2021.
1.3 Million Timeshare Owner Leads Our team of data experts spent a lot of time collecting a list of 1.3 million timeshare owners from nearly every resort in the world. Now, you can get a list of all the timeshare owners in your market within seconds, and automatically dial them. It is CSV format phone dialer ready. This timeshare owners list contains the Name, Mailing Address, City, State, Zip, Phone Number, and Email address of 1.3 million timeshare owners. The information was collected from various sources including nationally-distributed surveys, official state records, and other public databases.
Data Includes 1.3 Million Timeshare Owners
Owners Name, Mailing Address, State, Zip, Phone Number, and Email Address of Timeshare Owners
Comes in .CSV format, ready for your dialers or CRM's.
Many who want to get rid of their timeshare.
Find people that want to buy a second timeshare or greatly reduced points on the Resale Market.
Please note this database does not have resort names
<!div class="col-md-6 h-100" >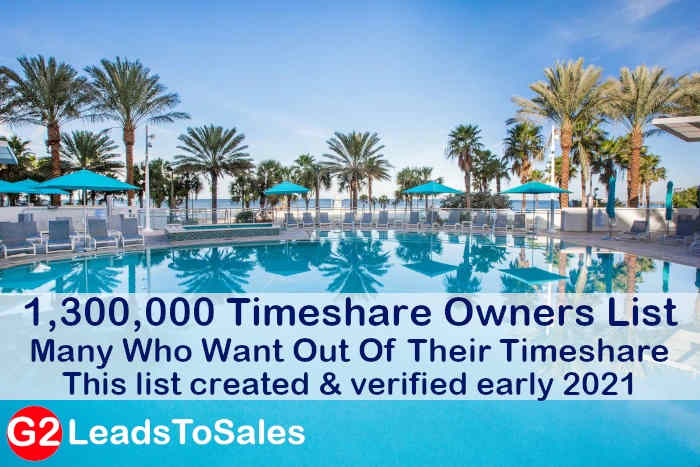 1.3 Million Timeshare Owners All In One Timeshare Owner Leads Database
<!img src="assets/images/aged-leads-stopwatch.png" alt="aged leads stopwatch" >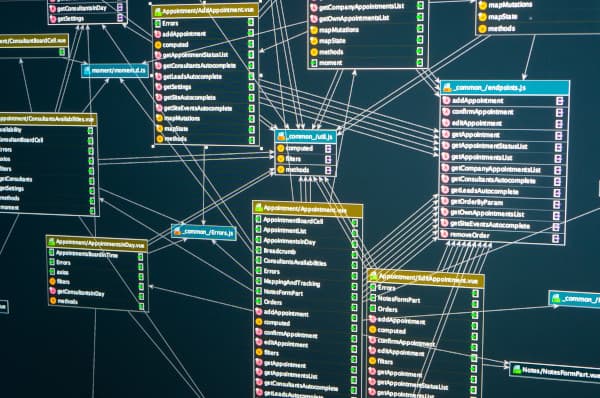 The Timeshare Owners Leads contains over 1.3 million timeshare owners and respondents across all 50 states. This is the most complete database available.
This database contains Verified Timeshare Owners and has been cross-verified, highly accurate, qualified, and responsive. This timeshare owners list is successfully used for direct mail, telemarketing campaigns, or opt-in email marketing campaigns.
How was this list compiled?
Several databases, resources, and organizations have been used to assemble this data. A comprehensive set of data sources are used to create the Timeshare Owners List. We standardize, update, remove duplicates, and merge the data into one master database and turned it into a .csv file so you can load our list into your favorite CRM, Spreadsheet Program, or Dialer. This one master database makes it easier to maintain and update.
Who likes cold calling? I know, no one does but guess what, it still works. I bring that up because the Timeshare Owners Database makes a great resource for people to cold call. Here is some interesting blog 21 Sales Call Statics To Improve Your Phone Sales
#1 Timeshare Owners Database On The Market, Updated Monthly
List of Sources Used To Compile This Database.
Timeshare Associations
Timeshare Resort Information
Real Estate Transactions
County Property Tax Records
County Deed Registration Transactions
Self Reported Information
Market Research Companies
<!img src="assets/images/aged-leads-stopwatch.png" alt="aged leads stopwatch" >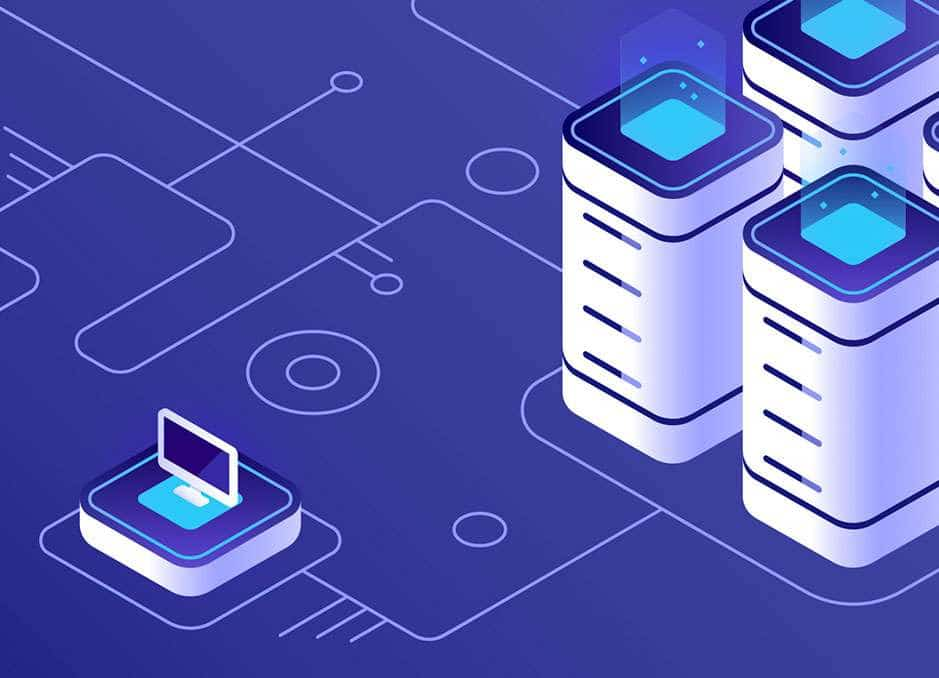 How do we update this file?
<!img src="assets/images/aged-leads-stopwatch.png" alt="aged leads stopwatch" >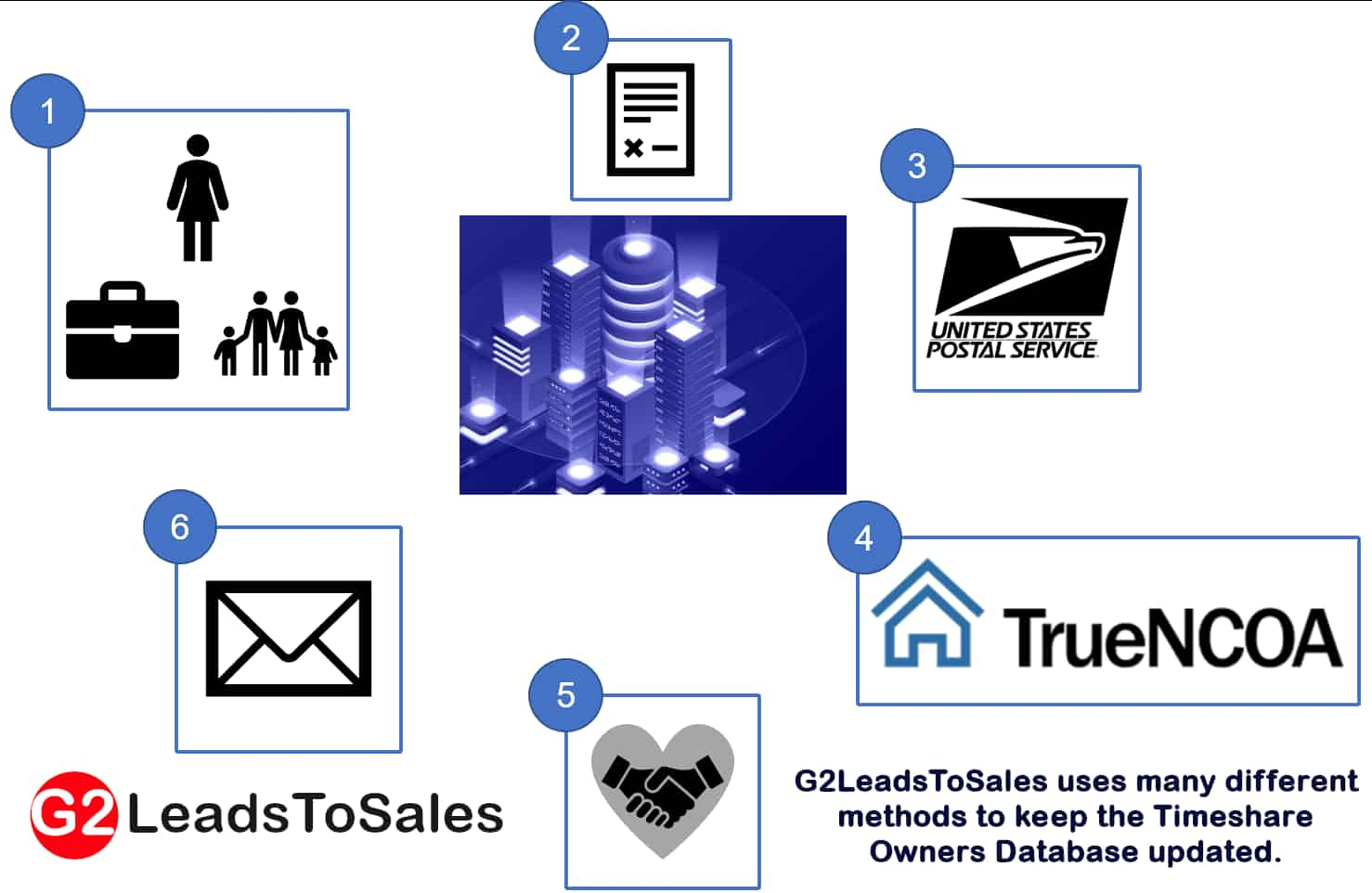 Here is a list of some of the sources used to create our database.
We put a lot of effort into maintaining this lead to ensure it is as up to date as it can be making it the Best Timeshare List of Owners there is.
The NCOALink® change of address records is used to determine which timeshare owner has recently moved. Then we start coming phone database to see if they also changed phone numbers during the move. We run through the USPS's Change of Address records monthly. That is how we keep the Timeshare Owners Database current.
We also run samples of this database through the 'real' Telco Real-Time database. This will give us the status of the phone line telling us if it's a Connected or Disconnected line. Being we use the Telco's own database we know that the Connect / Disconnect data is correct and updated in seconds.
Any database or list of people that includes names, email addresses and USPS mailing address much be updated often. Did you know that on average a list of name/phone will decay at the rate of 25% per year. So, if you have a list of 1000 people, after 1 year 250 of those people will have changed their mailing address, email address, or phone number. After another year 25% of the rmaining 750 people also would have changed their info as well. While the list would never go down to 100% changed (its like the 1/2 life of nuclear radiation LOL) but it will decay to a useless list quickly if it's check from time to time.
The General Demographics of the Timeshare Owners In This Database
We Run Spot Checks, Samples, and do Updates on this List Monthly.
Generally, our Timeshare Owners List is primarily made up of higher-income individuals, primarily professionals, and homeowners, who spend from $3,200 to $14,999 on their vacation suites across the country. The majority are empty nesters, between 45 and 70 years old and married. Using our additional demographic selections, you may narrow down your list further. California has the highest number of Timeshare Owners followed by New York, then Florida.
Owners of Timeshare Vacation Properties number in the millions and are highly motivated consumers.
Timeshare owners are perfect for credit card offers, fundraising, merchandising campaigns, insurance, catalog offers, etc. Our database is ideal for credit card offers, investment opportunities, fundraising, merchandising campaigns, insurance, and catalog offers. Any group of people you want to market to which a high credit score and professional career then a Timeshare Owners List is a great tool. The Timeshare Resorts put a lot of time and effort into determining who or what type of person they bring in for a Timeshare Presentation. If a person is qualified to purchase a timeshare then they are qualified to purchase just about anything of value you want to sell them, not just a Timeshare.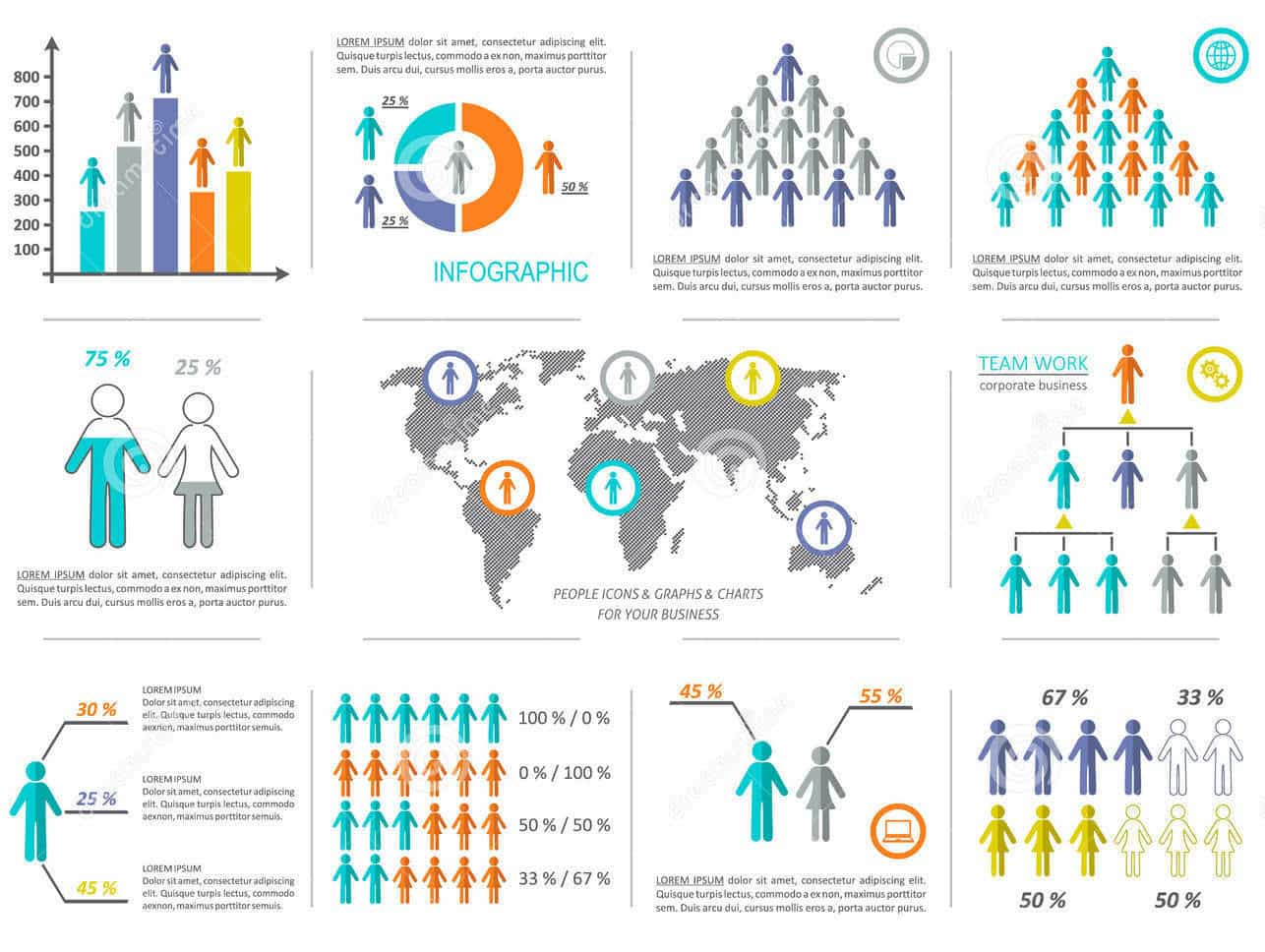 Need a custom Service?
Contact us and get a quote, we can provide new services
<!script src="assets/vendor/tiny-slider/tiny-slider.js"><!/script>